Our Markets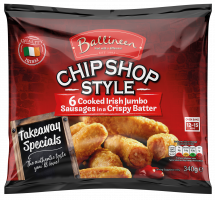 Retail
Ballineen has been cooking up tasty, ready to heat snacks since 1993. Our famous Chip Shop Style Range has become a family favourite with our customers. We have continued to develop our range of products which includes our Irish Spiced Burgers in a Golden Crumb, Flame Grilled Irish Quarter Pounders, Microwavable Classic Meatballs and succulent Irish Pork Sausages that allow our customers to make meals & snacks in minutes.
We are constantly striving to make exciting new products for our customers to enjoy.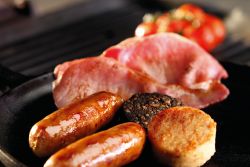 Foodservice
Ballineen supply the leading Foodservice companies throughout Ireland, The UK & Europe with a range of pre-cooked meat products.
Our product quality and consistency is key to our success in this sector.
Our state of the art facilities enables us to deliver premium quality coupled with guaranteed consistency at competitive prices.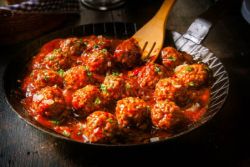 Industry
At Ballineen, we are continuously developing our range of products for the ever-changing Industry sector.
We understand that innovation is key to the success of our customer's products on the retail shelves.
We work with Sandwich, Ready Meal, Bakery, Soup and Salad Manufacturers across Ireland, The UK & Europe to deliver bespoke meat products developed specifically to their requirements.
All products are supplied portion specific to meet with the exacting standards of our customers.
Products are supplied chilled, frozen and IQF to our customers packaging specifications.
Please contact the team for more information on our range of products.